We've all been there. It's five o' clock, you're driving home through traffic, and you realize that you don't have anything pulled out for dinner. No meat thawed out to cook, no ingredients for spaghetti, not even a frozen pizza.
That's the worst realization ever. I know, because I've been there.
So you decide to pick something up on your way home, but you don't want to get fast food. And the prepared foods at the grocery store can just be so bland.
But never fear! You can add something super simple to those prepared meals (what I call "grocery store dinners") to make them special and delicious. Nobody will ever have to know that you didn't make these dinners yourself. So pick up the prepared food and your secret ingredient and get "cooking"!
The combination of the chewy sweetness from the Craisins and the gentle flavor of the chicken salad is just delicious. It hits an all new gourmet level. Alternately, you can add grapes or nuts: candied pecans are super special and just make the chicken salad out of this world.
Don't get me wrong, I love potato salad. But sometimes it can be just a little too sweet for my tastes. So what I love to do is added drained and rinsed capers. They are tangy and salty and add just the right contrast to the smooth, creamy, and sweet dressing the potatoes are in. So good.
Chicken and Rice Bake + Cheddar Cheese
This one isn't necessarily a last minute meal: in fact, these frozen meals take so long to make that they can often be your worst enemy if you've forgotten dinner. But if you realize it early enough (say, around four o' clock or so), you can definitely stick on these in the oven. The chicken and rice casserole by Stouffer's is one of my favorites, but I love to add a layer of cheddar cheese on top during the last ten minutes or so of baking. The sharpness from the cheese goes so well with the creamy casserole.
Chicken Tenders + Spicy Honey BBQ Sauce
Whose kid doesn't love those deli chicken tenders? But they're a little boring for adults. Pour some spicy honey BBQ sauce over them and toss to coat. You can often find a good honey BBQ sauce in the grocery store, but if not, just combine your favorite BBQ sauce with honey. Either way, add a little cayenne pepper to the sauce before you coat the tenders. Simple, and super tasty!
Macaroni and Cheese + Bacon
Deli mac' n cheese is usually pretty darn good. But add some chopped cooked bacon and you'll be singing all night long.
Mashed Potatoes + Parmesan Cheese
You can't go wrong with classic deli mashed potatoes, but if you want to jazz them up a little bit, just toss in a handful of Parmesan cheese and stir until it's all melted. This makes them seem gourmet (and they definitely won't taste like you picked them up in a bucket).
This goes along with those mashed potatoes so well. Add some chopped chives to prepared gravy and pour it over anything - it's that good.
I may or may not have stolen this idea from Gilmore Girls. I'll never tell. Grate fresh Parmesan over your frozen pizza once it comes out of the oven...drool. It is so good.
Frozen Vegetables + Truffle Butter
Your grocery store may or may not carry truffle butter. If they do, grab some white truffle butter and add a couple tablespoons to your frozen veggies after you've cooked them. It'll elevate them to the moon and beyond.
Chocolate Pudding + Whipped Cream
For a quick "gourmet" dessert, stir whipped cream into prepared chocolate pudding. Bam! You've got chocolate mousse.
What are you favorite go-to meals when you realize you forgot about dinner?
Today's
Big City
guest post was written by Christine from
Christine Everyday
.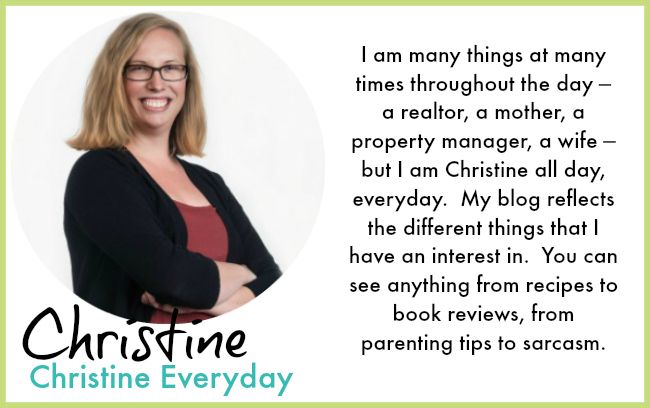 Find Christine here: